What we eat on a daily basis has a direct correlation with our gut health. If our diet features more processed foods or those high in sugar, it will certainly have a negative impact on our digestive system. This results in issues such as bloating, gas and constipation. Sadly, the majority of us face them on a daily basis as our diet is dominated by such foods these days. To boost your gut health, there are some incredible superfoods that you must add to your diet. They will help promote good bacteria in your digestive system and prevent health issues in the future. Let's make things easier for you by listing these foods below. You can buy them from MORE using the NDTV Big Bonus App, and also receive gift coupons on your purchases and up to 20% in rewards. Download the NDTV Big Bonus App from the App Store or Google Play, register on the app, and link your bank cards to earn these rewards. Don't worry, the process of linking your credit and debit cards is completely secure, allowing you to make the most of your order while earning simultaneously.
Also Read: Sleep Well With These 5 Foods And Save Big On The NDTV Big Bonus App
Here Are 5 Superfoods For Gut Health You Can Buy From The NDTV Big Bonus App:
1. Yoghurt
As we all know, yoghurt is an excellent source of probiotics which provide good bacteria to our gut and contribute to a healthy digestive system. Including yoghurt in your daily diet can do wonders for gut health and also improve your overall immunity. Enjoy it as is or you can even add some fruits to it for flavour.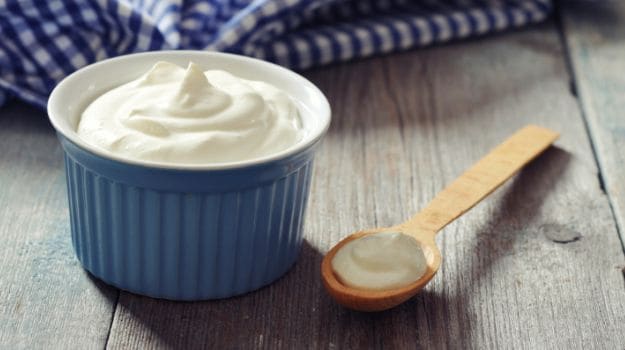 2. Ghee
Ghee has a bad reputation for being unhealthy. But if consumed in moderation, there's no limit to its benefits, including for gut health. This golden nectar contains butyric acid which is considered to be good for our digestive system. So, please don't hesitate to apply it to your rotis or add it to your dals.
3. Carom Seeds
Carom seeds (ajwain) are another superfood for a healthy gut. They are often used as a quick remedy for an upset stomach. Wondering why? Well, it's due to the presence of an oil called thymol in them, which helps fight harmful bacteria and prevents them in the future. Just roast them slightly on a tawa and then chew them to reap their benefits.
Also Read: Buy These 5 Foods For Healthy Hair, Earn Up To 20% Rewards On NDTV Big Bonus App
4. Ginger
Ginger, too, possesses the ability to work wonders for digestive health. It can be your perfect solution to get relief from tummy issues. It contains gingerol, which helps soothe the digestive muscles and stimulates the production of digestive juices. Use it to make a juice or add it to your curries, and sabzis. 
5. Turmeric 
Turmeric (haldi) has been used in India for ages and is known for its remarkable medicinal properties. This yellow spice is rich in antioxidants and can help keep your digestive system healthy.  One of the best ways to consume it is in the form of a freshly-made cup of haldi doodh.
Add these foods to your cart right away and take a step closer to maintaining a healthy gut.  Just download the NDTV Big Bonus App from the App Store or Google Play, register on the app, and link your bank cards to collect up to 20% in rewards and discount coupons while you shop after spending a minimum amount. Once you've linked your cards to the app, you will increase your vINR balance whenever you use the same cards. The rewards you get with NDTV Big Bonus are over and above any amount you receive from any credit card or bank rewards program. This vINR balance can be used to shop at any of the brands listed on the app.
Disclaimer: NDTV Is A Media Partner Providing Certain Promotional Services To Enigmatic Smile India Rewards Private Limited For Its Application. 
Disclaimer: This content including advice provides generic information only. It is in no way a substitute for a qualified medical opinion. Always consult a specialist or your doctor for more information. NDTV does not claim responsibility for this information.