Ah, the first bite of a paratha is always so satisfying, isn't it? They come in endless different varieties and we all always look forward to eating them. While parathas can be enjoyed any time of the week, there's something about the weekend that makes us crave them even more. Aloo paratha, paneer paratha, and gobhi paratha are among the most popular choices. Now, we're not saying that these classic parathas don't taste good, but sometimes we do feel like treating our taste buds to something different, right? If you're in the mood to try a unique paratha this weekend, we have the perfect recipe for you. It's called Indori sev paratha.
What Is Indori Sev Paratha?
Indori sev paratha is made using our beloved snack sev, also known as bhujia. Instead of using regular aloo or paneer stuffing, this one is simply stuffed with onions, some green chillies, and sev. The sev helps add a nice crispness to the paratha, which makes it an absolute delight to indulge in. Its tangy and spicy flavours are quite tantalising to the taste buds. You can make it for breakfast, lunch, or even dinner. Trust us, once you try out this unique sev paratha, it'll become your new favourite.
Also Read: Make This Aloo Methi Paratha Recipe To Enjoy Yummy Breakfast In Winter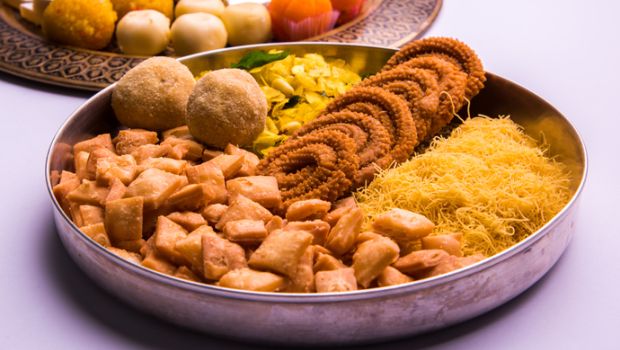 What To Serve With Indori Sev Paratha?
Parathas are incomplete without some delicious accompaniments on the side. Top it with a generous amount of butter and serve it with a refreshing bowl of dahi. You can enjoy it along with some spicy achaar and onions. Make it for your friends and family and impress them with your culinary skills.
Indori Sev Paratha Recipe: How To Make Indori Sev Paratha
Start by mixing the atta with oil. Gradually add water to form a smooth dough. In a bowl, add sev, onions, green chilli, garam masala, red chilli powder, salt, jeera powder, and coriander leaves. Mix well. Now, divide the dough into equal portions and place some of the prepared sev mixture in the centre. Seal all the edges nicely. Roll out the dough evenly using dry atta. Heat a tawa seat on a low-medium flame. Apply some oil over it and cook the paratha until it turns golden brown on both sides. Serve hot and enjoy!
Click here for the complete recipe for Indori sev paratha.
Try out this delicious paratha and let us know how you liked its taste in the comments below. Happy Weekend, everyone!